描述
* High-quality semiconductor laser and stable cooling system.
* The torch with a special nozzle suitable for welding at different angles and positions on the workpiece.
* Easy operation and get high welding speed and high quality.
*The efficiency can be up2-10 times than TIG welding and economize on manpower.
* General staff can use it and no need special training.
* Special design welding stirrer can get the best laser spot and wide welding width, high-quality welding seam.
* You can fit wire by a separate wire feeder.
* Light hand torch with 5-10m original Fiber.
* Integrated design.
* Long-life Accessories and save energy, lower use cost.
* Special safety protection function for welding workers.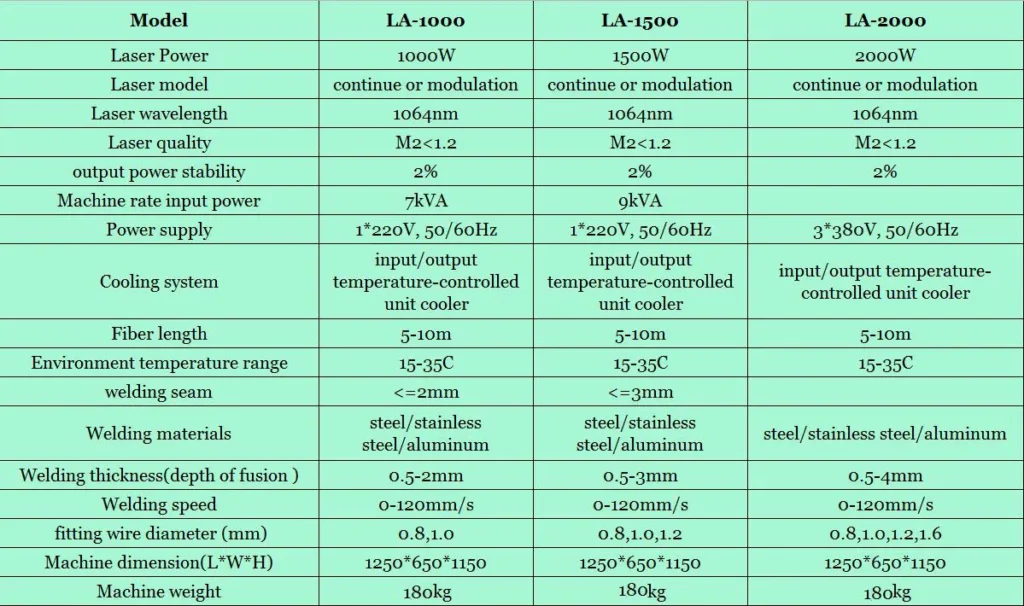 Main Parts with high quality and long life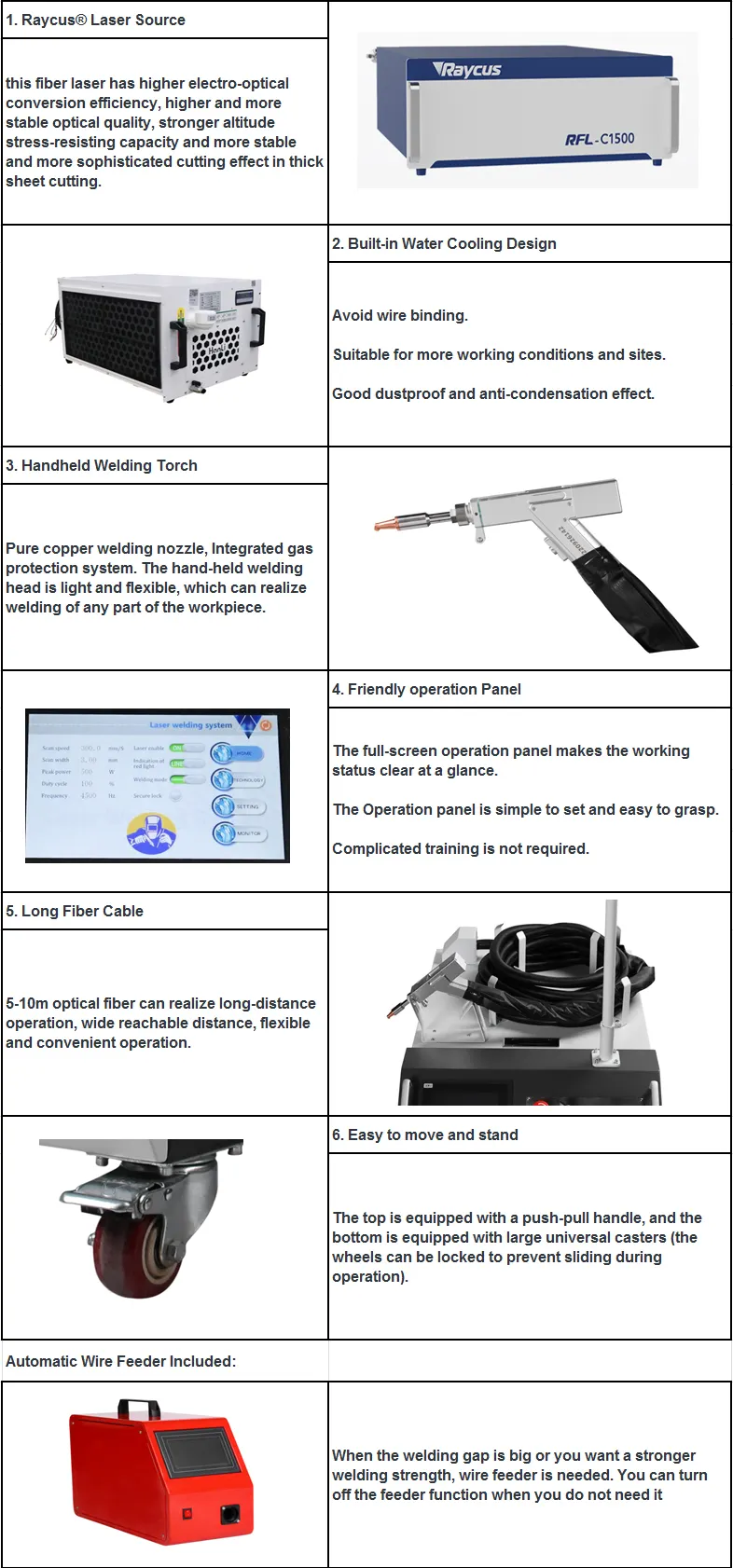 Welding Cases
Applicable to various metals and alloys, such as stainless steel, mild steel, galvanized steel, Aluminum, etc.

Welding Position
The welding head can weld the workpiece at any angle.
Applicable to various complex welds and various devices.
Pls. refer to the following welding position:
Certificate

Company Profile
Beijing Aland Welding Co, Ltd. have been committed to manufacture and export high quality welding machines for years.
In order to meet customers' continuous increasingly innovative demands for quality, performance and environment, we always seek for continuous improvement.
Our laser welding machine featured with good quality, high performance.
We always do our best to provide all our customers – Quality Products, On-Time Delivery and Excellent Services.
You can feel our HONESTY, RESPECT, LIABILITY, INNOVATIVE, QUALITY, PROFESSIONAL in the sufficient and Timely communication.
We are ALAND WELDING, your partner for Quality Welding!